Customer Reviews
11/21/2021
Linda N.

Canada
Peppermint
It's not the best peppermint I've ever bought but it's a close second
05/01/2020
Iliene S.

Canada
Great service
I am very pleased with the e liquids that I purchased. The website is easy to navigate. The product arrived promptly. I will be returning to your website soon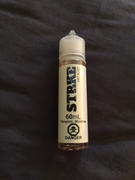 Our Promise
Whether you're in-store or shopping online, the Vape360 crew strives daily to meet all your vaping needs. We take pride in providing a clean, welcoming, friendly, and informative vape store. Our promise to you is that no matter your question, issue, or need, one of our crew members will be present without condescension, judgment, or aggression. There are no dumb questions at any Vape360 vape shop.
Our History
We don't mean to brag, but we're 47 in dog years. Starting our first vape shop in Oakville, Ontario, Vape360 quickly grew to become a vape shop gem in the Halton Region. After tens and tens of requests, we expanded our vape shop in Hamilton, Ontario where in our first year, we were voted "Best Vape Shop in Hamilton of 2017." We're thrilled to be a part of your vaping journey and will continue to do our best to deliver the best vaping products and customer service in Canada.